Best Throwback Basketball Jerseys of All Time
I remember the first time I was given a basketball jersey. I wore it everywhere and when I played basketball, I mimicked the actions of the NBA player (Steve Nash). It's almost like basketball jerseys are alive ‒ especially when we look at the best throwback basketball jerseys of all time.
Throwback basketball jerseys help you to take a step back in time and relive your childhood fantasy. Wearing a throwback Kobe basketball jersey is something that will be timeless, collectable and an homage to the past.
Whoever your childhood basketball idol was – FANATICS has a basketball jersey for you. In this TIB breakdown, we look over the best basketball jerseys of all time.
Take a journey back in time, realize your childhood fantasies and check out these classic jerseys worn by the most influential players in basketball history.
Collectable Throwback Jerseys You Need to Have
Throwback jerseys will not only bring to life your childhood basketball fantasies, they may also help thicken your wallet ‒ these things are certainly collectible.
Let's take a look at our list of the Best Throwback Basketball Jerseys of All Time.
---
Hailing from the 2008-2009 season, Kobe was a major threat on the court. I mean, he always was a huge threat, but this throwback jersey comes from the era of Triangle offence and no rest.
At age 30, Kobe played every game that season (82 games) and averaged 36 points on nearly 47% FG.
That's insane.
How to Wear a Classic #24 Kobe Jersey
Turn-around jumpers, Laker Nation parties, summer long-boarding sessions in California ‒ heck, this throwback basketball jersey can be worn anytime. This jersey is a blast from the past and a homage to one of the greats.
---
The era of afros and alley-oops saw one of the most entertaining times basketball was on T.V. Think of this Classic #8 Kobe jersey as the year he threw the alley-oop pass to SHAQ, or the time he missed almost every shot in the finals.
Classic Kobe was ‒ hit or miss. He was the definition of "I don't care what you think" and played his game, took his shots and made a name for himself as the hardest working rookie in the league.
Can Reading a Basketball Book Help With Mamba Mentality? We Find Out.
How to Wear a #8 Kobe Jersey
Shoot everything in sight and try to dunk on anyone in front of you. This jersey is built for the young legs ‒ no old-timers.
---
There is no better jersey to wear to a basketball dunk competition (on the 8ft hoop in your backyard) than the Raptors Vince Carter jersey. Carter defined what it means to dunk a basketball.
Let's be honest, most players in the NBA can dunk, but no one did it like Vince ‒ even to this day. Vince was the only player to jump over a 7ft basketball player to dunk the ball, and single-handedly created a new era of style and swagger when flying through the air.
Side note: if you haven't seen the Vince Documentary, "The Carter Effect" ‒ you're missing out. Check out this link for more information on Vince Carter's Documentary.
How to Wear a Carter Jersey
Perfect your windmill and be sure you're wearing a throwback Vince Carter jersey when you do it. Find your Carter jersey here.
---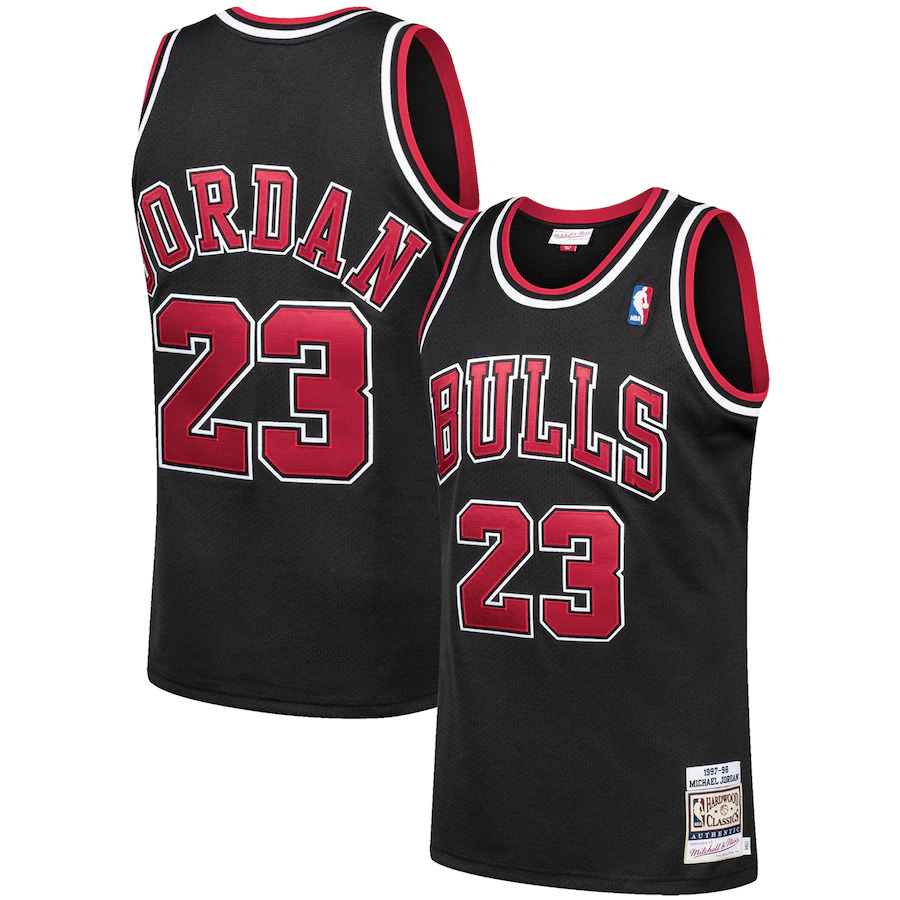 Look, I know everyone is going to get stressed out and say that Lebron should be on this list, but a Jordan jersey is universal. Michael Jordan is a name that is known globally and wearing a throwback Jordan jersey is sure to have heads spinning no matter where you are.
This throwback basketball jersey is from Jordan's last year and could arguably be the best and most iconic throwback basketball jersey of all time. This is the type of jersey you buy and pass down to your children with a story about how he inspired your love for the game.
Develop Concentration and Focus Like MJ ‒ Find Out How.
How to Wear This Jersey
If you're going to a party to watch "The Last Dance" this is certainly your first shot at wearing the jersey. Halloween ‒ definitely, and be sure to find your female Jordan-wearing counterpart (there is bound to be one).
---
Rookie Jordan was something to behold. If you haven't watched rookie Jordan highlights you best take a moment to check out this YouTube clip (and then keep reading).
Rookie Jordan quickly rose to superstardom in an era where mid-range jumpers and post touches were the basis of the game. Most sports reporters thought the Bulls were crazy for placing their trust in an undersized guard instead of a down-low center.
Fortunately, Rookie Jordan silenced the media by putting on a show every night and very quickly made a name for himself as one of the most dynamic players in the league.
How to Wear a Rookie Jordan Jersey
The first thing you need to do is to make sure you are wearing short shorts ‒ this is essential. Rookie Jordan reminds us of a time where parks were not filled with kids shooting step-back 3s all the time. Instead, this jersey should remind you of a time when beautiful, tough, dynamic basketball was played.
Wearing this throwback basketball jersey means you have to pay tribute to the old-school way of playing basketball. Attack the net, hit your big man in the post and play real defence ‒ enough with the 2-3 zone.
---
What can be said about AI? Allen Iverson could have been the best player in the world. I remember watching highlight tapes of him crossing everyone up over and over again and then the infamous "It's Practice" video emerged.
Look, we're not saying Iverson isn't in the conversation as one of the best combo guards to play the game ‒ he is definitely top 5, but how far could his game have gone if he put in the same time and dedication as Kobe or Jordan?
How to Wear a Throwback Iverson Jersey
First off ‒ go to practice. After you've done that, be sure to style this jersey up on your daily commute to work. Only real fans of the game will remember Iverson for all he was so don't be surprised if you meet new fans of the game when they see your style. Snag your AI jersey here.
---
The Big Ticket. There was a time when Garnett was the most dominant player in the league and the highest-paid. Garnett was an absolute monster from anywhere on the court.
Yeah ‒ he was a little crazy at times, smashing his head off the padding on the basketball nets before games and eating PB&J sandwiches during half-time, but he also recreated and pioneered what it means to be a stretch power forward.
How to Wear a Garnett Jersey
Kevin Garnett, or KG for short was an animal. Playing with his jersey on means you need to chase down every rebound, try to block every shot and be sure the team you're playing against can hear you throughout the game (feel free to talk smack). Grab rebounds and Garnett Jerseys here.
---
Throwback Jerseys or Fine Wine?
There is certainly something to be said for a throwback basketball jersey. The moment you put on the jersey of your favourite player you start to embody their game.
The hoop starts to look bigger and your defenders start to look smaller.
Just like fine wine, throwback basketball jerseys age well over time.
A Throwback basketball jersey will never be the item you decide to throw out during spring cleaning and will always be there when you forget about a Halloween costume.
Do yourself a favour and grab a throwback basketball jersey at FANATICS.COM.